Hosting plans
No hay contenido creado para mostrar.
---
About our work

and its success stories
---
tid-14

Identities

tid-13

Sites

tid-15

Pictures

tid-16

Content management

tid-20

Integral plans
No content created to display.
No hay contenido creado para mostrar.
No hay contenido creado para mostrar.
---
Meet the dudes

together we make it possible
---
No hay contenido creado para mostrar.
The integral plan created to satisfy the needs of the entrepreneurs when conceiving their business idea, or in the initial stages of it.

 Obtain the necessary resources to adequately boost the start of your business, according to current trends and without excessive economic investment.

 Receive relevant and updated knowledge to properly advertise your product or service and frequent advice during the process of forming your business.
The integral plan created to meet the needs of businessmen, who seek adequate communication of their business. Centralize the essential advertising tools that your company needs through web, graphic and social media. In addition to the time saving and optimization of advertising tasks in your business, save resources on the staff of your company related with advertising. FREE development of the responsive website when purchasing the plan, Domain and web hosting Free for recommended and super plans.
The business partnership that allows the increase of your potential clients in the area you like (web, graphic or social media), creating better job growth opportunities in your profession. Your customers will remain yours. We will take care of giving you the necessary tools to help them in different scenarios, working as a team. Generate extra by income becoming our strategic ally and complement your business in an integral way offering your customers a complete solution.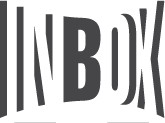 Know the level of brand recognition of your business  Obtain the written diagnosis with report of the results Receive our advice to obtain the recommendations   With the Inbox Test, we investigate and identify: Status of your corporate identity globally and on the Internet Condition of resources, achievements and paid advertising of the business Strategies for your website, social networks and mailing   With the Inbox Pro, you will receive: An interview, diagnosis and advertising advice A 3 month advertising campaign.
No hay contenido creado para mostrar.